BUY TIRES at Gerald Jones Volvo CARS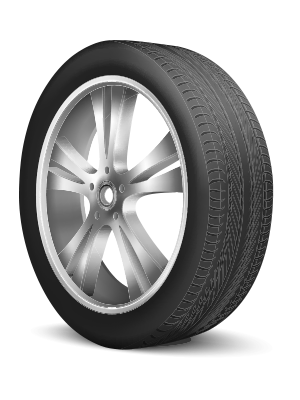 5 Reasons to buy from Gerald Jones Volvo Cars
We have the right tires for your Volvo model
Competitive tire prices
Expert installation by our trained and certified technicians
We offer all major brands, including Michelin, Pirelli, Continental, and more
Road hazard coverage is included on eligible tires
&nbsp:
Potholes can come out of nowhere.
It's important to keep your tires protected. Road hazard coverage is included on eligible tires at no additional cost to you.
Program benefits include:
100% replacement coverage in the first year50% replacement coverage in the second yearFlat tire repair up to $20 per occurrence
Contact Gerald Jones Volvo Cars for more information!
Wet roads can put a damper on things.
The right tread depth can mean a safer driving experience when roads are wet.

Do your tires need a checkup?
Maximize the lifespan of your tires by keeping up with basic maintenance suggestions below and contact Gerald Jones Volvo Cars today for a complimentary tire inspection!
Alignment
Alignments help improve performance and help tires last longer. It is recommended to have an alignment after installing a new set of tires or if you notice pulling to one side while driving.
Inflation
Fuel economy, tread life, stopping distance, and overall tire performance are all affected by the inflation level of the tires. We recommend checking your tire pressure monthly.
Tread
Check your tread depth monthly and replace them when they reach 3/32". Proper tire tread helps prevent damage and provides better traction on the road.
Tire FAQs
Q: When will I know if new tires are needed on my Volvo XC60?
A: Tire inspections may be performed at-home or on the Gerald Jones Volvo Cars campus near Martinez, GA.
Though, when inspecting at-home, be mindful of the following details:
Measure tread channel depth using your fingertip or quarter. There should be sufficient, deep channeling.
When measuring tread depth, also look for bareness across the treads and any foreign objects lodged.
Sidewalls, too, will need to be inspected for dry-rot cracking where meeting with treads and any bulges around the circumference.
Make sure the integrity of the tire valve is not compromised or damaged.
Should the above be present, schedule a Volvo tire-servicing appointment at our local, Volvo service facility near Evans, GA.
Q: If I need new tires, does it take long to replace each one?
A: As a Volvo-certified service center, our factory-trained technicians are skilled in replacing tires.
So, it doesn't take long at all while waiting within a lounge area replete with amenities and refreshments near to Aiken, SC.
Q: What sort of supply does Gerald Jones Volvo Cars have of new tires near Augusta, GA?
A: Given all the Volvo luxury models serviced, our tire supply is extensive.
Our tire inventory has been purposefully stocked with those tires required of your Volvo model - be it an SUV, sedan or wagon.
Q: What are tire rotations and what purpose do they serve near Grovetown, SC?
A: Tire rotations help to extend the life and vitality of your Volvo tire assortment.
Timed to oil-change dates, tires rotated will evenly distribute inevitable wear across each tire - from axle to axle. This procedure also provides our technicians the opportunity to inspect each tire for those issues listed above.