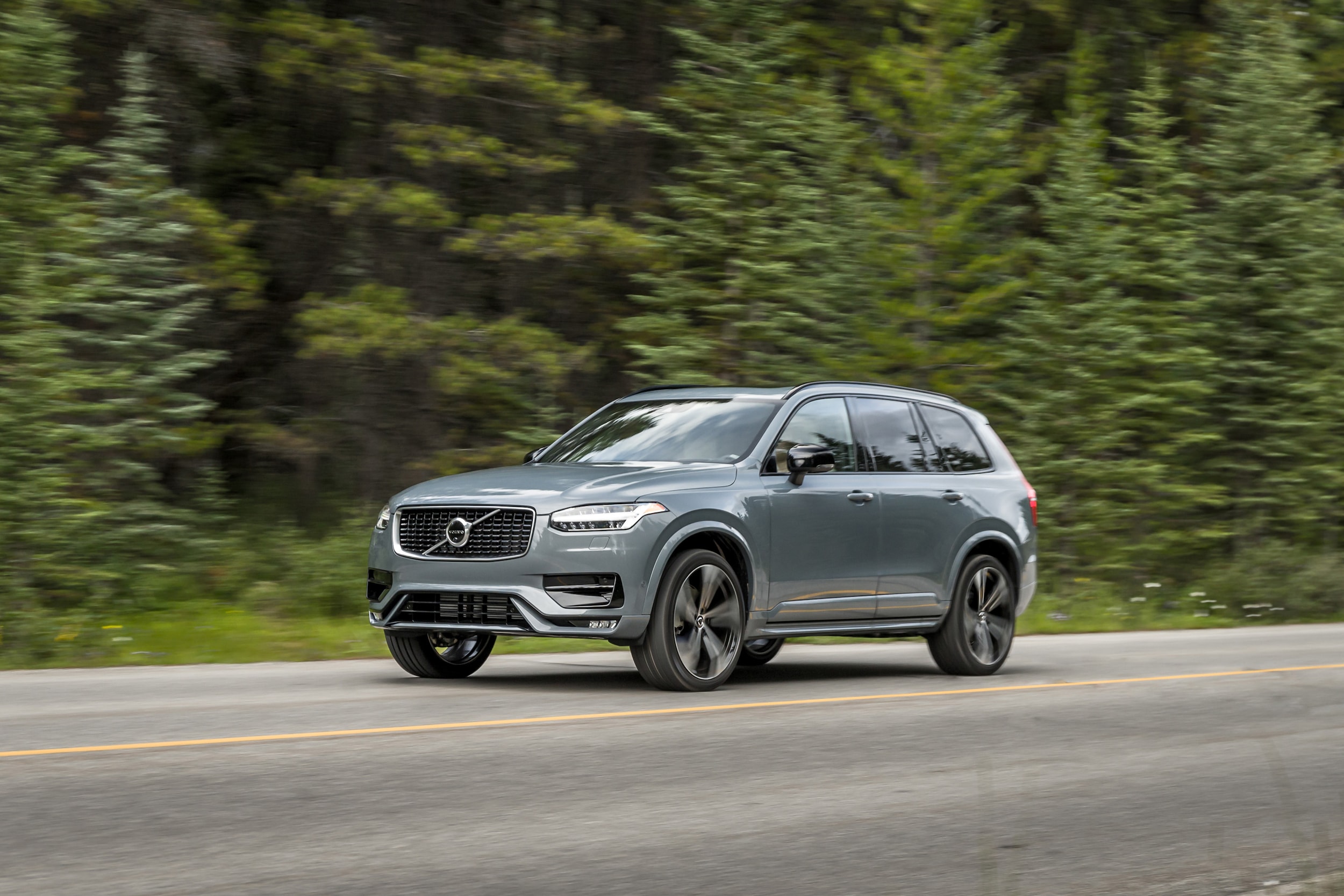 ?
The new Volvo XC90 is an enticing choice for many Evans GA shoppers. This Volvo SUV can come with either six or seven seats, making it ideal for anyone who's shopping for vehicles with spacious interiors. Like many of our other vehicles in our new inventory at Gerald Jones Volvo, the XC90 has a sophisticated elegance to it, and we know you'll be pleased with all of the features included with this SUV.
Robust Power
There are multiple engines available on the Volvo XC90. Our base models run on a 250 horsepower turbocharged engine that can generate 258 pound to feet of torque. This is more than enough power to make the drive around Augusta exciting, but there are other options if you prefer having an upgraded engine.
Choose from either a 316 horsepower engine or a hybrid system that achieves a net 400 horsepower and 472 pound to feet of torque. Your towing capacity will depend on your exact model, but it could be up to 5,000 pounds!
Design and Convenience Features
As we mentioned, the XC90 has a large cabin, and this is a main reason why many of our local customers are drawn to this model in the first place.
Your maximum cargo capacity with this Volvo is 85.7 cubic feet, so you can load up all kinds of gear in the back. Note that each seat folds individually, rather than as a row, so it's easy to set up the cabin according to the particular needs of the day.
Leather seats, heating elements, and high-quality interior accents all work together to create an upscale atmosphere. And, just like the upholstery and trim show their class, so does the infotainment system. Every model has a nine-inch touchscreen as a standard component, and Apple CarPlay and Android Auto can give you a straightforward way to sync your phone with your vehicle.
For decades, Volvo has been known for building safe vehicles, and this still holds true. The new XC90 comes with many advanced driver-safety systems, that include blind spot monitoring, forward-collision warning, lane-departure warning, and automated emergency braking. You'll definitely be able to drive with confidence when you're behind the wheel of an XC90.