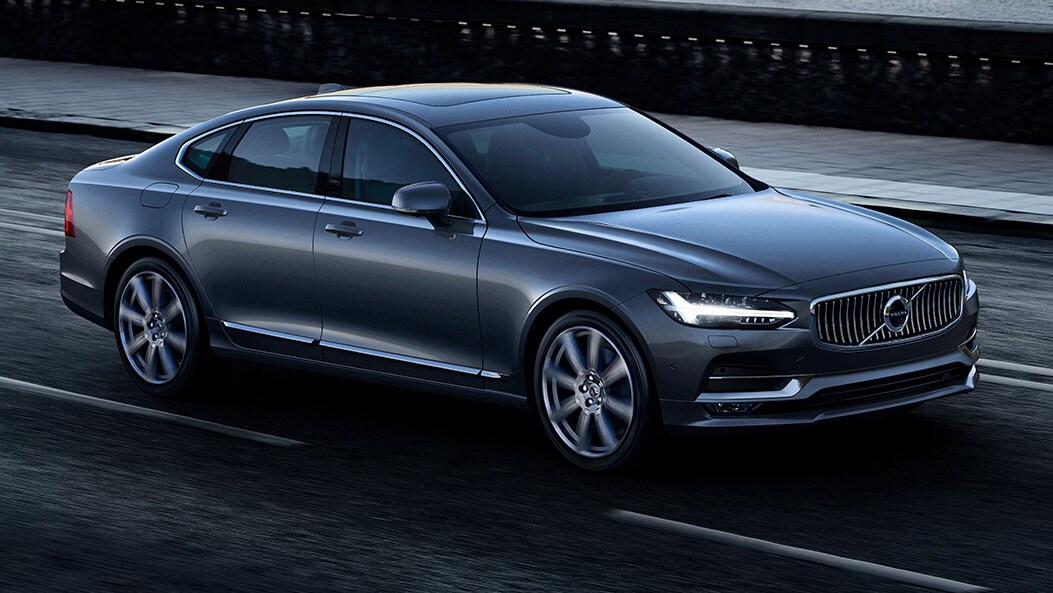 Discover the New 2020 Volvo S90 at Gerald Jones Volvo Cars
Are you in search of a luxury sedan? If so, our team is pleased to announce that we're adding the new 2020 Volvo S90 to our lineup. With its legendary Scandinavian design and cutting-edge comfort features, this elegant car elevates every trip you take around Martinez.
Introducing the New 2020 Volvo S90
The S90, is a car for Evans, GA drivers who seek sophistication and power. In this car, it's all about space; the interior features five seats, each designed to carry you and your passengers in complete comfort.
From built-in seat heating to the standard panoramic moonroof, everyone in the car can enjoy the ride. In fact, we believe that the S90 is a sanctuary from the hustle and bustle of everyday life - you'll feel it from the moment you get behind the wheel.
Performance
Beneath its luxurious design, the Volvo S90 offers a serious burst of power. Each of the available engines is engineered to reduce weight without sacrificing power, giving you the optimal balance of efficiency and capability. That means that when you step on the accelerator, you'll get up to highway speeds with incredible smoothness.
Interested in adding electric power to your drive? Opt for the T8 twin-engine plug-in hybrid model, which enables you to transition from electric-only, Power, and Hybrid modes to suit any trip. That means that you can reduce emissions in the city or enjoy the full effect of the electric and gasoline engines when you need extra force.
No matter which engine you choose, you'll enjoy the S90's responsive handling system. Whether you're coming to a stop or shifting gears, the dynamic feel and buttery smooth transitions are an instant upgrade for your trips to and from Augusta, GA.
Safety
When you're behind the wheel, we believe that safety should be a given. The S90 has you covered, no matter where you drive. It all starts with the innovative rigid safety cell; fabricated from boron steel, it delivers incredible strength and stability to protect you and your passengers.
Each S90 comes standard with City Safety technology. Designed with radars and multiple cameras, the City Safety system is always on alert for moving objects around your car. If a pedestrian, another car, or even a wayward deer cause a potential hazard, the system lets you know. In cases where reaction times are low, it can brake for you to help prevent a collision.
As you drive, the S90 employs a variety of sensors to keep an eye on the roads of Grovetown, GA. If it detects that you're leaving your lane or that you're in danger of running off of the road, it springs into action. Using a combination of emergency braking and steering assistance, the S90 helps you get back to a safe driving location.
Trim Levels
The 2020 Volvo S90 comes in three different trim levels.
S90 Momentum: This is the base-level S90. It's built for performance and gives you the option to choose from three different engine types. As you drive, the large digital display enables you to see a 360-degree camera view for safety.
S90 R-Design: The R-Design is built for drivers who want both style and sporty handling. The distinctive exterior and aviation-style interior surround you with elegance. The most distinctive feature is the low-slung sport chassis, which delivers a sharp, responsive driving experience.
S90 Inscription: As the top-of-the-line S90, the Inscription trim is designed for drivers who want the utmost luxury. The interior features spa-inspired Nappa leather upholstery for a relaxing vibe, as well as sleek walnut inlays that highlight the streamlined design. With laminated windows, the interior is silent and soothing for your everyday commute.
Learn More About the 2020 Volvo S90
If the new 2020 Volvo S90 piques your interest, it's time to learn more. Stop into our dealership near Aiken, SC, and you'll find an expert team that's ready to answer all of your questions. Explore the exciting features of the S90, or take it for a test drive to see if it's the right addition to your garage.