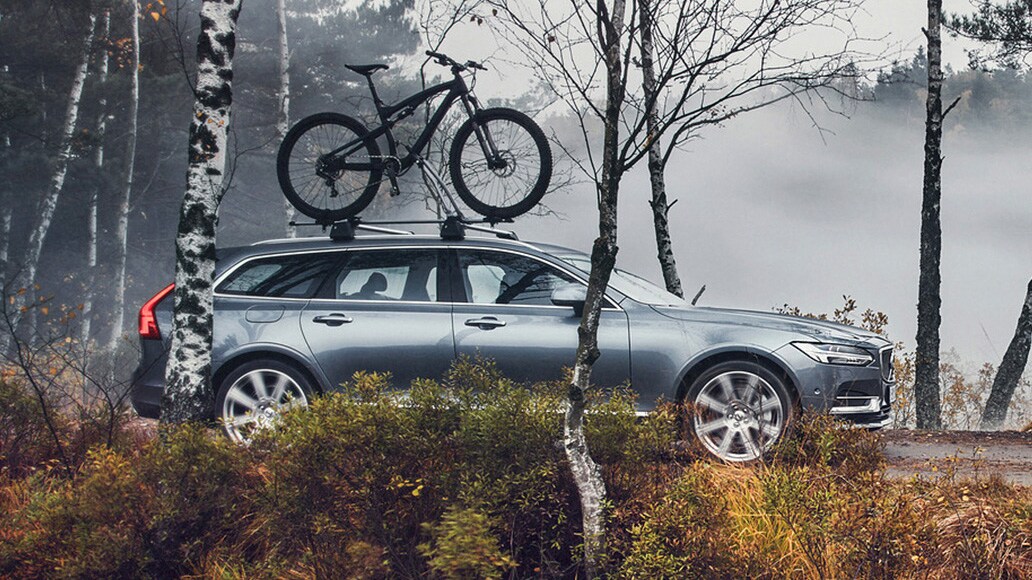 The Versatile 2020 Volvo V90 and V90 Cross Country
Wagons have been around for a long time, and the new Volvo V90 and V90 Cross Country add a luxurious touch to the long-standing class of vehicles. This new wagon is great for any task or adventure around Evans, GA. Visit Gerald Jones Volvo Cars today to learn more about this model and our other new Volvo vehicles.
2020 Volvo V90
Strong Performance
There are two powertrain options for the 2020 Volvo V90, either the T5 engine or T6 engine. The T5 is a 2.0-liter turbocharged engine that produces 250 horsepower. The T6 is a 2.0-liter turbocharged engine that pushes out 316 horsepower. Either option will give you the necessary power to get you around town and on the highways.
It can be frustrating having to stop an adventure to fill up at the gas station. Thankfully, you won't have to pause as often in the Volvo V90. With the base engine, you can expect 22 mpg in the city and 33 mpg on the highway.
While this vehicle isn't small, it is still enjoyable and easy to drive. The new Volvo V90 has steady handling and precise steering. You can also enjoy the ride more by upgrading to the air suspension, which provides a smoother ride over rougher road surfaces.
An Inviting Interior
You and your passengers will want to keep riding around in the 2020 Volvo V90, thanks to its roomy and feature-filled cabin. In the front and rear, there's ample legroom to stretch out on longer trips. Everyone can also enjoy more natural light with the standard panoramic sunroof.
To ensure everyone stays at a comfortable temperature, the new V90 comes with quad-zone automatic climate control. While this luxurious wagon comes with the necessary features to keep everyone comfortable, it also comes with a 9-inch touchscreen infotainment system with Apple CarPlay and Android Auto. This system will allow music to accompany any trip around Evans, GA.
Outstanding Safety Features
Volvo puts a lot of thought into safety when it comes to creating their high-end vehicles. There are many standard safety features included to ensure everyone arrives safely in their new Volvo V90. For example, there's road-sign recognition. This system will detect traffic signs and display them for the driver to see.
Also standard on the 2020 Volvo V90 is a forward and rear collision warning with automatic emergency braking. This safety feature works to detect accidents from ahead or behind and will help with braking if necessary.
2020 Volvo V90 Cross Country
This version of the Volvo V90 is made to be even more versatile by offering enhanced off-roading capabilities. For the Evans, GA drivers that want a comfortable yet powerful wagon that can be taken anywhere, consider choosing the 2020 Volvo V90 Cross Country.
The Power to Go Off-Road
The new V90 Cross Country comes standard with the T6 engine, which produces an impressive 316 horsepower and 295 pound-feet of torque. This rugged wagon also comes standard with all-wheel drive, meaning you won't have trouble on wet or muddy surfaces.
The Off-Road driving mode on the new V90 Cross country maximizes the wagon's traction when driving on difficult terrain. This system recalibrates the car's responses to make off-roading easier and more enjoyable. Additionally, there's a compass displayed on the driver display when this mode is activated.
Built for Tough Terrain
To protect the body of the wagon, this version of the V90 has charcoal body cladding and front and rear skid plates. Adding to the versatility of the vehicle, there are 19-inch alloy wheels and higher ground clearance. No matter where you want to go, the new V90 Cross Country can get you there.
Adventure in Safety
On top of the long list of standard safety features included with the other versions of the V90, the V90 Cross Country adds features like hill descent control. This system offers controlled descent on rough or slippery conditions by using the brake system to control each wheel's rotating speed.
See the New Volvo V90 and V90 Cross Country in Person
Visit Gerald Jones Volvo Cars today to test drive one of these great wagons. We look forward to assisting in your car-shopping journey.