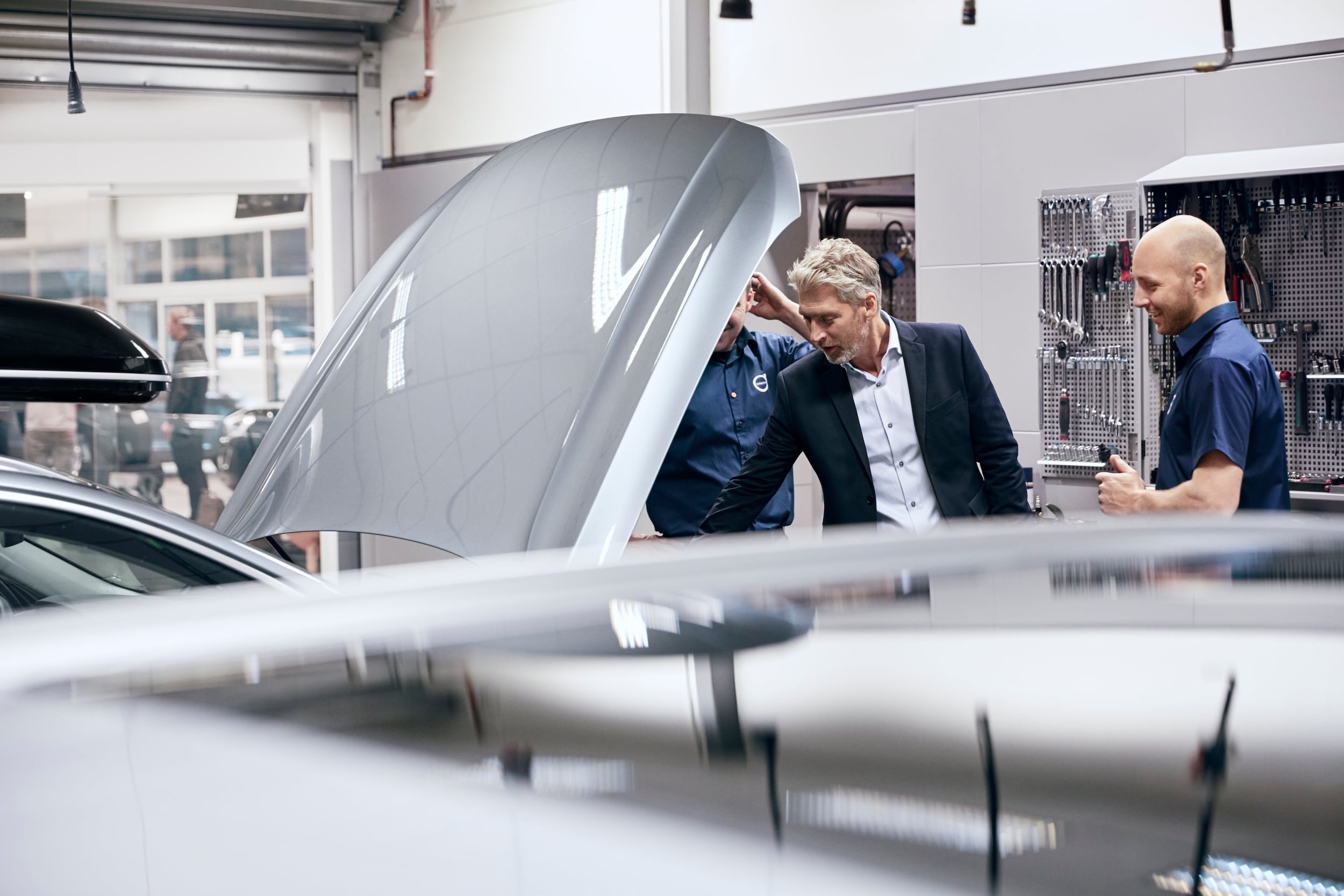 ?
Spring vehicle service is essential to your Volvo model's seasonal prep, its ongoing health, and longevity. The kind of spring maintenance a car requires varies, but our Gerald Jones Volvo service department has the facility, tools and experienced technicians to tackle the most important spring maintenance to ensure you can take on the warmer months in confidence.
Suggested Spring Maintenance
Spring Cleaning & Detailing
Your car takes a beating from the elements during winter. If left unattended, the effects of salty roads, slush, and mud can damage your car's undercarriage and its finish. We suggest a complete, deep, thorough spring cleaning of your Volvo's exterior and undercarriage.
Oil & Filter Change
Motor oil lubricates your engine, keeping it running smoothly and efficiently. Over time, it picks up impurities. The filter also gets dirty. Going into spring, an oil and filter change are crucial to keeping your engine clean, lubricated, and operating at optimal levels.
Removal of Winter Tires
Winter tires are soft and pliable to enhance traction and grip on snowy, icy roads. However, these tires tend to wear down quickly in warmer weather. If you have winter tires, it's time to replace them for tires that are seasonally appropriate.
Wiper Blades
Wiper blades work overtime during inclement winter weather. By springtime, they're ready for an inspection. They might need to be replaced, and your Volvo's wiper fluid may need to be refilled as well.
Brake Check
Reliable brakes are a must on icy roads in winter weather. As a result, brakes get pounded by winter's harsh demands. A springtime brake check confirms the health of your brakes or alerts the service department to any underlying brake issues that need fixing.
Inspection Under the Hood
It's always a good idea before heading into spring to have your Volvo's belts, hoses, battery, and fluids inspected. Most of these resources get depleted or relied on heavily during winter and may need some loving care before springtime's onset.
Air Conditioning System Test
Don't get caught on the road without AC during spring's warmer temperatures. Especially since summer is right next door, it's advisable to be certain your AC works properly. This is also a good time to check/change cabin air filters.
Our service department hopes to see you soon for springtime maintenance on your Volvo. Give us a call to schedule an appointment.